March 20, 2005
Operation Spring Force
Update 22/03/05:
Ripway offers a pitiful download bandwidth, and as a result the images are more often invisible than not. This post is thus being republished using Hello.
On a sunny and incredibly warm March afternoon, I headed to Marble Arch to document the gathering of moonbats and other similar species that was planned for Saturday 19. I arrived a bit late, when the show alredy left the gathering point, but I caught some traces of moonbat's presence - droppings, one may say.

Want to do something illegal? Just make up a right!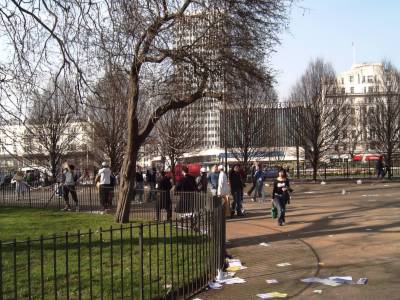 Our friends the radical Muslims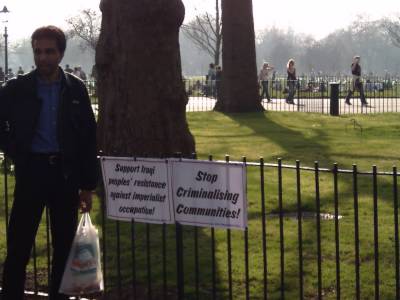 Support the head choppers! And what "communities"??
At this point, I thought it was too late to document the moonbats' behaviour, so I went into Hyde Park to read a book in the sun and look at the landscape.
Comments:
The images are hosted on a free file hosting account that offers only a limited download bandwidth.
I am afraid that the problem will persist, although I'm looking into it.
Post a Comment