March 02, 2005
Operation Body Snatcher 2
This is the second part of my photo-reportage of the Islamist, anti-Israeli manifestation held in London on the 1
st
of March.
Go to Part 1.
The moonbat with the "Against the United States of Israel" sign left the scene escorted by police and a cameraman a few minutes after I took the pic, and did not return. But I do not know any more details. There were a few troupes from different networks, even a Chinese one.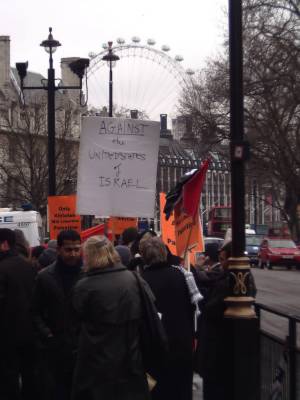 A better view of the vile sign

The banner at the front.
Too much traffic to take a clear pic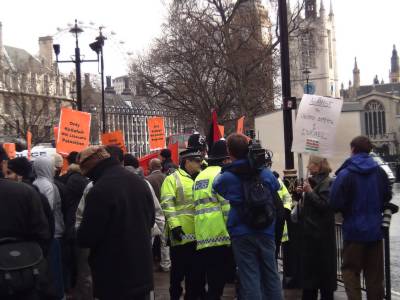 Police talking to
the aforementioned moonbat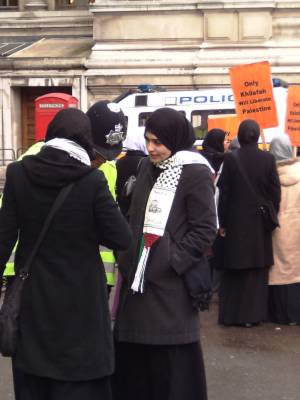 Palestinian fashion:
a fine embroidery of the al-Aqsa mosque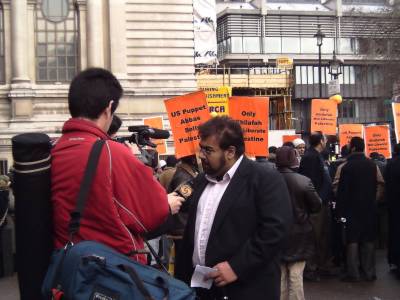 This chubby guy appeared to be a spokesman
In fact the chap in the pic gave quite a few interviews: I overheard part of them and it was "Stolen Land" and "Illegal Occupation" every other sentence.