March 22, 2005
OSF 3
Part 1
Part 2
Finally, here it comes the third instalment of the Operation Spring Force series. More moonbats, more idiocy and outright evil!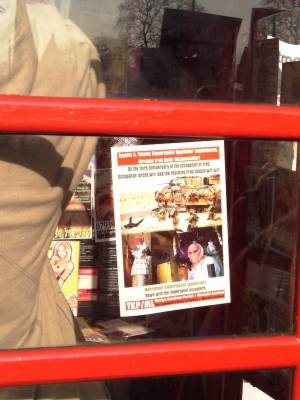 Yes, this is a peace message indeed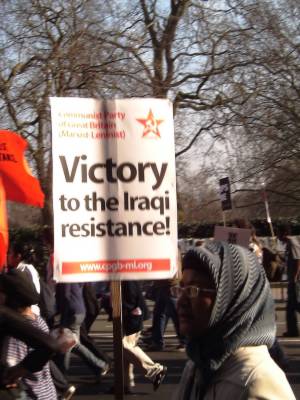 Making the concept clear once again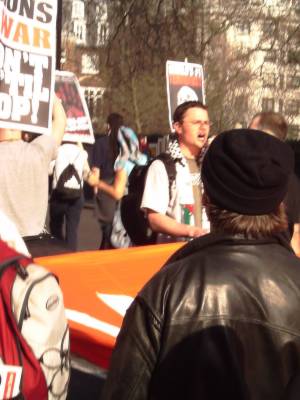 A raving Western moonbat.
With the al-Aqsa mosque scarf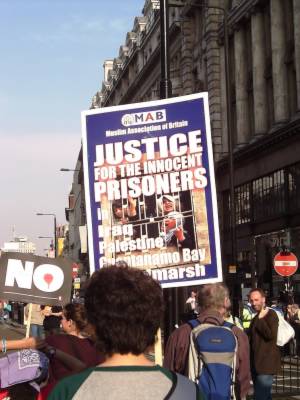 And if some of them is not innocent?
*
DU munitions
are used almost exclusively against armored targets - APCs and tanks, occasionally fortifications - so I think only a small amount of DU was used in Iraq, and only in the initial phases of the operation. But never let the facts come in the way of an anti-Western rant.
Comments:
Well, it actually depends on the pacifist's point of view. In WWI there was a Tennessee mountain man named Alvin York, a lay preacher who tried to get a draft deferment as a concientious objector, but changed his mind after talking to an officer who pointed out that sometimes evil has to be fought to save lives.
His diary says, "He and I had a short conversation. Then he asked me again if I objected and I told him I did not. He quoted, "Blessed are the peacemakers," and I replied that if a man can make peace by fighting he is a peacemaker."
On October 8, 1918, Corporal Alvin C. York of the 328th Infantry fought a desperate battle in the Argonne with a German machine gun detachment and brought into camp 132 prisoners.
The film, "Sergeant York", made in 1940, starring Gary Cooper, based on Sgt. York's diary, is a reasonably accurate recreation of his early life as a C.O. and his actions in the Arogonne.
Post a Comment